Because of these 2, our passion grew into more than just pet supplies.
They are our family members
that deserve the best!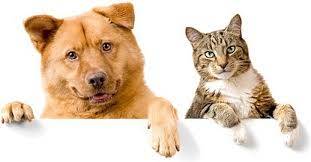 Our mission is to provide your pets with products that will grow with them and products that will help them along the way. Its our guarantee!
Dogs/cats have highly developed social systems just as humans do. They are our friends, companions, protectors, comforters, and have benefits. They speak through barking and their actions speak louder than words. "Animals touch the most intimate parts of our hearts" which is our need to nurture and protect them as they do with us! They show us unconditional love. The smallest things makes a huge impact on them which is why we need to provide them with the best quality products.
As pet owners we know how hard it can be to make the right choices on products for our fur babies. Our pets are so dependent on us for so many things, that we need products we can rely on when comes to their needs and safety. Just by looking into their bright eyes and making sure they know how loved they are loved...... is family
So go ahead, spoil them with toys, fashion/accessories because they deserve the best!
.